WEB DEVELOPMENT COMPANY IN INDIA
LET US ENHANCE YOUR USER EXPERIENCE AND PROFITABILITY
ONE-STOP SOLUTION FOR A WIDE RANGE OF WEB DEVELOPMENT SERVICES
FULLY CUSTOMIZED & RESPONSIVE WEBSITES - WORLD-CLASS SOLUTIONS
TO OUR VALUED CUSTOMERS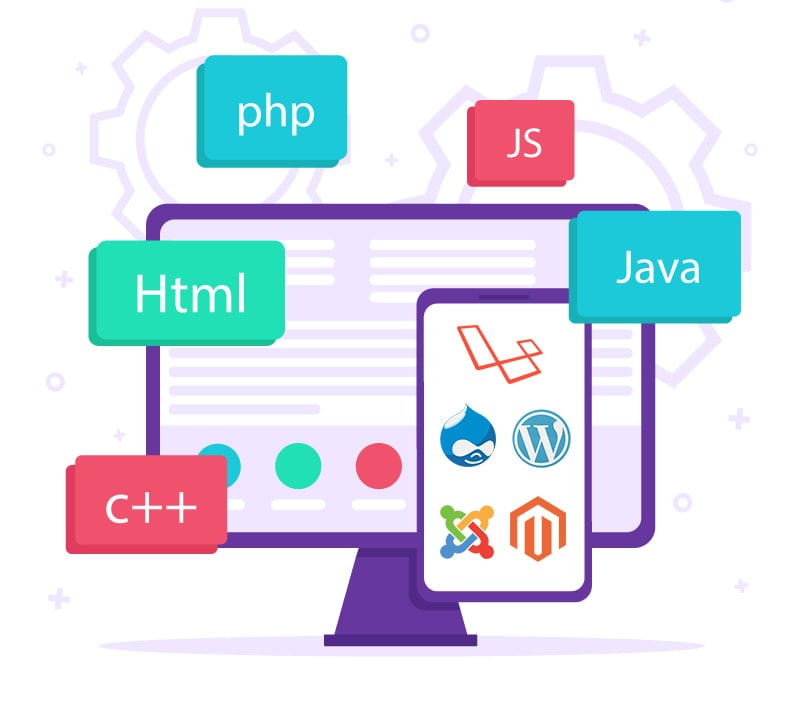 Are you running a business for a long time but still haven't been to the online route? Do you want to take your business to its next stage of success? Do you want to create a website right from scratch or revamp your existing one? Whatever field or industry you want your website to be built in, with our qualified web developers and designers at wokontech you will find web solutions that go beyond your expectations in terms of performance and usability.

We are a top-notch web design and development company in India that can help you define your brand and increase your products/ or services demand through a customer-centric and data-driven approach. We understand the importance of having an engaging website in today's digital era and make sure to incorporate all digital marketing aspects like SEO, PPC, content marketing, and more to yield outstanding results.
OUR WEB DEVELOPMENT PROCESS – WE MISS NOTHING
TO CREATE REMARKABLE EXPERIENCE
01. Understand Clients' Vision
At first, we diligently and comprehensively listen to clients' requirements and ensure to clear their queries in the best possible manner to move ahead in the right direction.
02. Planning and Conceptualization
We craft a proven plan to make your website development process manageable and organized. We understand how important is it to achieve goals and create a great experience for end-users as well.
03. Design and Develop
After designing a platform, we send the design to the client to review and get feedback. We keep looking for innovative touches until you are satisfied with our work. Then, the approved design will be coded and developed.
04. Testing
We run the website on several devices and use advanced tools to make sure it is responsive, user-friendly, and error-free as per W3C validation. If we notice any issue, we ensure to make the necessary changes to deliver quality projects.
05. Launching
After making sure your website is faultless, we launch it in the market by deploying it to your server, which will be available for you, your staff, and users. We also provide maintenance and support if you find any performance issues.